14 June 2016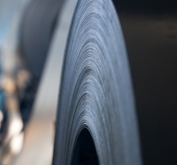 Metinvest Group has begun to supply its cold-rolled coils produced by Ilyich Iron & Steel Works of Mariupol to the United States of America. The products were certified according to the American quality standards (ASTM).
A pilot batch of cold-rolled products produced by MMKI was shipped to the American customers last year and generated positive feedback with regard to the quality of the supplied material.
This year, the plant received orders for more than one thousand tonnes from several U.S. trading companies that buy cold-rolled products for downstream processing.
The products are delivered by Metinvest in seaborne containers ensuring the cargo integrity and reduces the 'preparing for shipment' time.
Metinvest Group is set to further augment high value-added sales on the U.S. market.