4 November 2014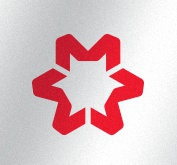 The air separation unit KAAp-60 at Ilyich Steel Works, Metinvest Group, has undergone its complete overhaul. Following the renovation, the technical parameters of the generating unit have been restored and the unit's project performance has been regained. The cost of the revamp exceeded 2 mln. hryvna.
The reconstruction program included repair of the electric engines, the heat-exchange units, the cryogenic pumps and the nitrogen-water cooling system. The electrical equipment, the instrumentation and the automation have been fixed as well. Currently, the unit is capable to produce up to 60 000 m3 of oxygen and up to 70 000 m3 of nitrogen, the both components are intended for use in the production process for iron-and steelmaking.
«Timely preventive maintenance ensures high availability of the manufacturing equipment. After the renovation, it is possible to supply oxygen and nitrogen of required quality and quantity to our key production facilities. It means, that the blast furnace shop and the converter shop will be performing their production targets in food time», – said mr. Iurii Zinchenko, General Director of Ilyich Iron and Steel Works.
For editors:

PJSC «Ilyich Iron and Steel Works of Mariupol» is one of the greatest enterprises in Ukraine with full metallurgical cycle. The Works produces pipes and flat rolled products of carbon, low-alloy and alloy steels for different applications: hot-rolled plates and sheets intended for the production of pipes for main pipelines, ships, pressure vessels, bridge constructions, other metal constructions for critical application; hot-rolled plates, sheets and strips including pickled; cold-rolled, including galvanized, bands, sheets and strips, including for cold stamping, flooring and others.

METINVEST is an international vertical-integrated mining-and-metallurgical Group of companies, which runs assets in every link of production chain for creation of value from iron-ore and coal mining tol semi-finished and finished metal products manufacture. The structure of the Group comprises mining and metallurgical enterprises in Ukraine, Europe and USA, and sales network covering the key world markets. METINVEST GROUP consists of Metallurgical and Mining Divisions. According to the strategical vision of the Group its aim is to become lead European vertical-integrated steel producer with stable ratio of growth and cost effectiveness in spite of market cyclicity, and to ensure investment return higher than industrial standards. For the first quarter of 2014 ended 31 March 2014, the Group reported revenues of US$2.9 billion and an EBITDA margin of 30%.

The main shareholders of METINVEST B.V. company (Holding company of METINVEST GROUP) are SСM GROUP (71,25%) and SMART GROUP (23,75%), which control Group at partnership relations.

METINVEST HOLDING LLC is the managing company of METINVEST GROUP.