1 September 2014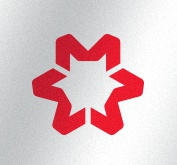 Metinvest Group refutes information reported by various media about the sale of Ilyich Iron and Steel Works of Mariupol .
The structure of the plant's shareholders has not changed. There are no grounds for the rumours about the sale of this asset. Metinvest B.V. and Private JSC Ilyich-Steel were and are the major shareholders of Ilyich Iron and Steel Works of Mariupol, with respective ownership shares of 74.71% and 24.49% of the plant.



For editors:

Ilyich Iron and Steel Works of Mariupol is one of the largest enterprises in Ukraine and has a full metallurgical production cycle. The plant manufactures pipes and flat rolled products from carbon, low-alloy and alloy steel for different applications: hot-rolled plates and sheets for the production of pipes for backbone pipelines, ships, pressure vessels, bridges, other metal structures for critical uses; hot-rolled plates, sheets and strips including pickled and cold-rolled (including galvanized) bands, sheets and strips.

Metinvest Group is a vertically integrated group of steel and mining companies that manages every link of the value chain, from mining and processing iron ore and coal to making and selling semi-finished and finished steel products. It has steel and mining production facilities in Ukraine, Europe and the US, as well as a sales network covering all key global markets. Its strategic vision to become the leading vertically integrated steel producer in Europe, delivering sustainable growth and profitability resilient to business cycles and providing investors with returns above industry benchmarks. The Group reported revenue of USD 12.8 billion and an EBITDA margin of 18% in 2013. The major shareholders of Metinvest B.V. (the holding company for Metinvest Group) are SCM Group (71.25%) and Smart-Holding (23.75%), which partner in the Group's management. Metinvest Holding, LLC is the management company of Metinvest Group.