26 August 2014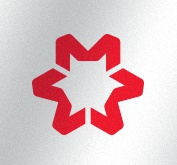 Ilyich Iron and Steel Work of Mariupol, of Metinvest Group invested more than 700thd UAH in the revamping of research-laboratory equipment. For the mechanical express laboratory №2 of Ilyich Central Works Laboratory the pendulum testing machine IMPACT 450 produced by Italian company GALDABINI was obtained.
In order to provide the correspondence to the world quality standards the samples of rolled plates of strength class X80 and higher will be tested at the new mini-complex, which allows to make mechanical tests of rolled products produced at Rolling Mill 3000 of multiple strength range with high precision.

General Director of Ilyich Iron and Steel Works Yuriy Zinchenko:
"Modern market of steel products imposes heavy demands on us. And we exert every effort to make the Ilyich Works products corresponding to the world quality standards. For this we are eager to provide strict control at all the production stages, so that in the conditions of severe competition to guarantee the customers high quality of our steel. The key to the solution of this strategically important target is the revamping of Works equipment and implementation of new technologies".
For editors:

PJSC «Ilyich Iron and Steel Works of Mariupol» is one of the greatest enterprises in Ukraine with full metallurgical cycle. The Works produces pipes and flat rolled products of carbon, low-alloy and alloy steels for different applications: hot-rolled plates and sheets intended for the production of pipes for main pipelines, ships, pressure vessels, bridge constructions, other metal constructions for critical application; hot-rolled plates, sheets and strips including pickled; cold-rolled, including galvanized, bands, sheets and strips, including for cold stamping, flooring and others.

METINVEST is an international vertical-integrated mining-and-metallurgical Group of companies, which runs assets in every link of production chain for creation of value from iron-ore and coal mining tol semi-finished and finished metal products manufacture. The structure of the Group comprises mining and metallurgical enterprises in Ukraine, Europe and USA, and sales network covering the key world markets. METINVEST GROUP consists of Metallurgical and Mining Divisions. According to the strategical vision of the Group its aim is to become lead European vertical-integrated steel producer with stable ratio of growth and cost effectiveness in spite of market cyclicity, and to ensure investment return higher than industrial standards. For the first quarter of 2014 ended 31 March 2014, the Group reported revenues of US$2.9 billion and an EBITDA margin of 30%.

The main shareholders of METINVEST B.V. company (Holding company of METINVEST GROUP) are SСM GROUP (71,25%) and SMART GROUP (23,75%), which control Group at partnership relations.

METINVEST HOLDING LLC is the managing company of METINVEST GROUP.