24 July 2014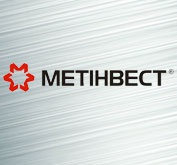 The turbine type generator №3 has been re-activated at the heat and power plant № 2 after capital repair. The plant has spent around 1 mln UAH to renovate the turbine of capacity 12 megawatt designed for generation of electric energy and steam.
During the repair, the turbine rotor blades have been replaced. These blades are the most critical part of the turbine. Last year the turbine operated with the overrated steam consumption up to 10.000 Gcal.
Replacement of the rotor blades of the level 6 will allow to obtain energy saving up to 1,6 mln UAH per year.
The air – gas channel of the turbine, the rotor, the oil supply system and the auxiliary equipment have been repaid as well. The repair workers replaced some critical parts of the turbine and updated the electric equipment, automated control and measuring devices.
According to the experts, the trouble free maintenance period has been extended for three years and then another repair will be required.
Yurii Zinchenko, General Director of Ilyich Iron and Steel Works:
- At present, our main goal is modernization of the plant. In order to compete successfully on the global market we need to create a modern steel plant armed with state of the art technology and equipment. Metinvest continues its investments to further modernization of Ilyich Iron and Steel plant. We have reached significant achievements in energy saving. Until the end of 2014, another 4,5 mln UAH will be spent for updating of the equipment at two heat and power plants. We are approaching progressively to the world's standards of efficiency. In the current adverse circumstances no project will be abandoned and further modernization and development will continue. Thus, we will retain our work places and provide assistance to Mariupol.
For editors:

PJSC «Ilyich Iron and Steel Works of Mariupol» is one of the greatest enterprises in Ukraine with full metallurgical cycle. The Works produces pipes and flat rolled products of carbon, low-alloy and alloy steels for different applications: hot-rolled plates and sheets intended for the production of pipes for main pipelines, ships, pressure vessels, bridge constructions, other metal constructions for critical application; hot-rolled plates, sheets and strips including pickled; cold-rolled, including galvanized, bands, sheets and strips, including for cold stamping, flooring and others.

METINVEST is an international vertical-integrated mining-and-metallurgical Group of companies, which runs assets in every link of production chain for creation of value from iron-ore and coal mining tol semi-finished and finished metal products manufacture. The structure of the Group comprises mining and metallurgical enterprises in Ukraine, Europe and USA, and sales network covering the key world markets. METINVEST GROUP consists of Metallurgical and Mining Divisions. According to the strategical vision of the Group its aim is to become lead European vertical-integrated steel producer with stable ratio of growth and cost effectiveness in spite of market cyclicity, and to ensure investment return higher than industrial standards. For the first quarter of 2014 ended 31 March 2014, the Group reported revenues of US$2.9 billion and an EBITDA margin of 30%.

The main shareholders of METINVEST B.V. company (Holding company of METINVEST GROUP) are SСM GROUP (71,25%) and SMART GROUP (23,75%), which control Group at partnership relations.

METINVEST HOLDING LLC is the managing company of METINVEST GROUP