24 July 2014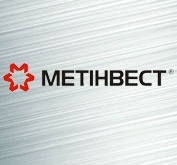 Employees of Mariupol metallurgical enterprises were granted state decorations and titles for their significant contribution into the development of home metallurgical and mining industry.
Pursuant to the Decree of the President of Ukraine, Sergei Andriychenko, Head of PJSC "AZOVSTAL IRON & STEEL WORKS" Rail and Beam Shop, and Sergei Dolya, PJSC "ILYICH IRON AND STEEL WORKS OF MARIUPOL" Deputy Chief Engineer, were decorated with Third Class Orders of Merit.

Medals "For Labour and Victory" were awarded to two Azovstal employees simultaneously, the first was handed out to Vladimir Goncharov, a blast furnace plumber, and the second - to Sergei Pavlov, a crane driver. Also employees of "ILYICH IRON AND STEEL WORKS OF MARIUPOL" Mikhail Kostyr, a mechanical technician, and Vyacheslav Prakhnin, a deputy chief engineer, as well as Igor Khrusch, a machine operator at PJSC "AZOVSTAL IRON & STEEL WORKS", picked up titles of "Deserved Metallurgist of Ukraine" for years-long selfless labour. The title of "Deserved Industrial Worker of Ukraine" was granted to an employee of PJSC "ILYICH IRON AND STEEL WORKS OF MARIUPOL", machinist Vladimir Kuzmin, by the President.

All the honoured metallurgists devoted not a single decade to their favourite profession introducing advanced technologies and innovative approaches into modern steelmaking production and attaining impressive and sometimes record-breaking characteristics. Hence, under the guidance of an energetic rationalizer Sergei Andriychenko the labour collective of PJSC "AZOVSTAL IRON & STEEL WORKS" Rail and Beam Shop repeatedly took high positions for elevated performance and economic indicators of work. In fact, Vladimir Kuzmin has educated several generations of young professional operators at PJSC "ILYICH IRON AND STEEL WORKS OF MARIUPOL", he has also manufactured and reconstructed thousands of details with quite complicated configurations.

Yuri Zinchenko, Director General of PJSC "ILYICH IRON AND STEEL WORKS OF MARIUPOL":
- Mariupol metallurgists deserve respect and admiration. Their difficult and valorous labour constitutes the keystone of our city and Donbass prosperity. Everyone is satisfied when his efforts are duly appreciated. I am glad that achievements of our best performers have been marked by the leadership of our country, of our region and of Metinvest Group. Every year more and more young specialists apply for work at the enterprise, therefore the labour collective becomes younger and younger. It is great that those guys have professional advisers and examples for imitation in the name of senior citizens. We are proud of our enterprise!

Enver Tskitishvili, Director General of PJSC "AZOVSTAL IRON & STEEL WORKS":
- Steelmaking industry has been developing in Mariupol for many decades; the enterprises have been expanding, boosting at the same time the growth of the city. We have always presented a united team, so we have continuously achieved amazing accomplishments not only in production. Moreover, this year employees of PJSC "AZOVSTAL IRON & STEEL WORKS" and PJSC "ILYICH IRON AND STEEL WORKS OF MARIUPOL" have casted also as peacemakers reestablishing steady life and order to our native town. Our receipt of imposing sustainable peace is simple: it is necessary to convince and overpersuade citizens at the negotiating table, but not in the battlefield. Ahead we are going to gain even more victories and achievements. We will hold the high mark of Mariupol metallurgists with self-confidence.

Crane operator of Plate Mill, PJSC "AZOVSTAL Iron & Steel Works" Sergei Pavlov:
For the first time I came to the plant when I was a child and was amazed at its sizes. Great rivers of hot metal is the unforgettable scene. I have been worked at PJSC "AZOVSTAL" for about 41years. And I am proud of my choice, of my enterprise and team. Before it was known for everybody: enterprises are the bread of Mariupol. I would like that the job of metallurgists to be highly respected. We try not only for our families but also for the whole city.
Deputy Chief Engineer, PJSC Ilyich Iron and Steel Works, Sergei Dolya:
"This is my first state award. Of course, I have not thought about this when I worked as blast-furnace keeper at Ilyich I&SW during my practice after graduated from steel industry department, Priazovskiy State Technical University. And then, when I came to Blast Furnace Shop as assistant foreman. My work experience in the company is 29 years and probably the most valuable thing is that I am still interested in the team of blast furnace metallurgists and blast furnace process. Certainly, I am pleased that management appreciates the result of my labor. I am sure that we still have much ahead, we will succeed in implementation of the planned and keep the peace in our country and our home city".
For editors:

PJSC "AZOVSTAL IRON & STEEL WORKS" is a modern high-technology enterprise manufacturing wide range of steel products: slabs, bars, shapes, railway rails, rail fasteners, square billets, plates and products of metallurgical slag. Production capacities of the enterprise allow to produce annually over 5.5 million tons of iron, over 6.2 million tons of steel (aim is to achieve 7 million tons of steel per year) and over 4.4 million tons of rolled products. Design capacities for rail fasteners production is 285 thousand tons per year, grinding balls 170 thousand tons per year.

PJSC "ILYICH IRON AND STEEL WORKS OF MARIUPOL" is one of the largest integrated enterprises in Ukraine. The enterprise produces pipes and flat rolled products of carbon, low-alloy and alloy steels for different applications: hot-rolled plates and sheets intended for manufacturing of pipes for main pipelines, ships, pressure vessels, bridge structures, other steel structures for critical application; hot-rolled plates, sheets and strips including pickled; cold-rolled, including galvanized bands, sheets and strips, including for cold stamping, flooring and others.

Metinvest is a vertically integrated mining and metallurgical group of companies that manages assets in each segment of production chain, from extraction of iron ore raw materials and coal, as well as coke production up to manufacture of steel semi-finished and finished products, pipes and coils and also manufacture of other high-value-added products. The Group incorporates mining and metallurgical enterprises located in Ukraine, Europe and USA and has sales network covering all global key markets. Metinvest Group incorporates Metallurgical and Mining Divisions. According to the strategic vision of Group it is aimed to become the leading European vertically integrated steel manufacturer with sustained growth and profitability, despite the cyclical nature of markets, and provide investment yield above the industry standards. For the first quarter of 2014, ending on 31 March 2014, the Group received a US $ 2.9 billion in revenue, EBITDA profitability was 30%.

The key shareholders of METINVEST B.V. (Holding Company of Metinvest Group) are SCM Group (71.25%) and Smart Holding (23.75%) that take part in the Group administration on a partnership basis.

"METINVEST HOLDING" LLC is the managing company of Metinvest Group.