10 July 2014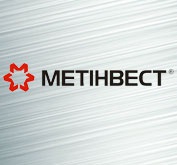 Director of Metallurgical Division (Metinvest) Alexander Pogozhev, General Directors of PJSC "ILYICH IRON AND STEEL WORKS" and PJSC "AZOVSTAL IRON & STEEL WORKS" Yuri Zinchenko and Enver Tskitishvili held a working meeting with social ecologists of Mariupol.
This meeting has become possible thanks to the fact that Mariupol has gone back to peaceful life, consequently, to well-known environmental issues that affect local citizens. The key topic thereof is discussion of areas of collaboration between the city core group and metallurgists as well as creation of operational systems for public monitoring of ecological situation.

Activists marked out the consistent character of Metinvest activities focused on ecological improvement. However, they are worried about weak efficiency of control over environmental conditions by the state authorities.

An entrepreneur Vasily Babich submitted a proposal to resume operation of mobile laboratory of atmospheric air monitoring. Actually the laboratory does not operate because of lack of financing. Ecologist Anastasia Bogdanovich raised the issues of industrial waste utilization and slag dump dissolution at PJSC "AZOVSTAL IRON & STEEL WORKS", monitoring of seawater condition in the industrial area and, also, the necessity to take specific steps towards their reduction.

Apart from this, activists Maxim Borodin, Dmitry Zabavin and Liliya Tikhonova involved such matters as repayment of environmental charges from the state budget of Mariupol, implementation of dry gas cleaning systems, and the Chairman of Environmental Safety Social Council of Mariupol Aleksey Kapustin reminded that in 2012 in accordance with the Municipal Ecological Program that was adopted in 2012 the Mariupol society shall consider the concept of transition of PJSC "AZOVSTAL IRON & STEEL WORKS" to reversible cycle of water supply or alternative methods of environmental protection of the Azov Sea.

The participants of the meeting gave full attention to the issue of metallurgical waste utilization and recovery. Slag storage continues to be a major problem, and it is impossible to make a significant progress without government programs related to slag usage in road construction and cement production. Nevertheless, even now metallurgists take measures for reduction of slag waste increase. Hence, PJSC "AZOVSTAL IRON & STEEL WORKS" has found a partner who is ready to purchase and to process the total volume of slag constantly generating during the production.

Both the CEOs of metallurgical enterprises and social activists agreed unanimously that collaboration between the parties should go on in order to reach joint solution of environmental issues of Mariupol.

Head of Environmental Protection Department (Metinvest Group) Vladislav Belous:
- Nowadays neither you and we, nor the local citizens who pay attention to environmental situation are satisfied with the existing state of affairs. We get aware of certain alerts in a quite spontaneous manner. They may occur as publications in social networks, calls from citizens or activists, surprising speeches. Our reaction to such alarms is different. Sometimes we manage to response quickly, and sometimes it takes much time. Our challenge is to create a system, to arrange interconnections in order to settle the situation, to eliminate possible violations within the shortest time period or to calm down the public in case when the received information is not confirmed.

Director General of PJSC "AZOVSTAL IRON & STEEL WORKS" Enver Tskitishvili:
- We act properly upon several investment projects at the same time. In June we demolished completely the fourth blast furnace, construction work is well under way at the moment. As soon as we construct a really new furnace, we will have emissions at the level of less than 30 mg per cubic meter by means of double-level cast houses and ultramodern gas cleaning. There has never occurred something like that in Mariupol. The political crisis has exercised a harmful impact upon the enterprises, in spite of this, we have not scrapped any social or investment program, we keep on realization of environmental projects. We, the inhabitants of Mariupol, suppose the issue of environmental improvement to be our top target.

Director General of PJSC "ILYICH IRON & STEEL WORKS" Yuri Zinchenko:
- We also have one more point of common interest. Along with the public the enterprises wish that ecological payments came back to our city, and then environmental projects at the enterprises were implemented at the expense of these funds. In reality with this course of events supplementary funding will provide us the prospect to accelerate fulfillment of municipal environmental program. We will be able to do more in short terms. This issue is of great importance for the entire Mariupol, and the metallurgists are going to stand up for it. In any case we confirm that in spite of the complicated situation in Donbass currently all the key investment projects including reconstruction of gas cleaning systems are under way in the sintering plant of PJSC "ILYICH IRON & STEEL WORKS". Their implementation will enable us to change the environment of Mariupol crucially during the period of 5-6 years, which constitutes the principal position of our stockholder Rinat Akhmetov.

Director of Metallurgical Division (Metinvest Group) Alexander Pogozhev:
- We are experiencing rather serious obstacles. It is getting more and more difficult to attract investments into a region where military operations are being conducted now. Credit resources are getting more expensive. It stands for an additional destabilizing factor. However, it is important that we hear each other. And there exists an understanding of the real situation among social activists and metallurgists. Our relations have become completely transparent, so you see the endeavors of the enterprises towards improvement of environmental conditions in our city. You know that we are strongly committed to our obligations within the frames of municipal environmental program. All the projects are being executed according to the schedule regardless of the extent to which they are hard to fund. It is important to elaborate such a transparent model of environmental monitoring like this. This way every citizen will know what he breathes, will be able to observe the results of our efforts aimed for improvement of environmental conditions in dynamics. Let us continue our fruitful cooperation.
For editors:

PJSC "AZOVSTAL IRON & STEEL WORKS" is a modern high-technology enterprise manufacturing wide range of steel products: slabs, bars, shapes, railway rails, rail fasteners, square billets, plates and products of metallurgical slag.

Production capacities of the enterprise allow to produce annually over 5.5 million tons of iron, over 6.2 million tons of steel (aim is to achieve 7 million tons of steel per year) and over 4.4 million tons of rolled products. Design capacities for rail fasteners production is 285 thousand tons per year, grinding balls 170 thousand tons per year.

Metinvest is a vertically integrated mining and metallurgical group of companies that manages assets in each segment of production chain, from extraction of iron ore raw materials and coal, as well as coke production up to manufacture of steel semi-finished and finished products, pipes and coils and also manufacture of other high-value-added products. The Group incorporates mining and metallurgical enterprises located in Ukraine, Europe and USA and has sales network covering all global key markets. Metinvest Group incorporates Metallurgical and Mining Divisions. According to the strategic vision of Group it is aimed to become the leading European vertically integrated steel manufacturer with sustained growth and profitability, despite the cyclical nature of markets, and provide investment yield above the industry standards. For the first quarter of 2014 ended 31 March 2014, the Group reported revenues of US$2.9 billion and an EBITDA margin of 30%.

The key shareholders of METINVEST B.V. (Holding Company of Metinvest Group) are SCM Group (71.25%) and SMART Group (23.75%) that take part in the Group administration on a partnership basis.

"METINVEST HOLDING" LLC is the managing company of Metinvest Group.