16 May 2014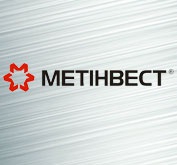 Today Enver Tskitishvili, general director of Azovstal Iron and Steel Works, and Yuriy Zinchenko, general director of Ilyich Iron and Steel Works of Mariupol released a joint statement:
"Posts on social networks, citing anonymous sources, are spreading information about the metallurgical enterprises in Mariupol collecting signatures in support of bringing troops into Donbass. This information is absolutely false. There is no collection of signatures at our enterprises now and there never was. The management of these enterprises is in favour of the withdrawal of troops from Mariupol and the attraction of volunteers from our workers to join patrols to jointly work with the militia to bring order to our city."
On May 15, representatives of the "South-Eastern Front" announced in a video that was posted on social networks that the enterprises of Metinvest Group in Mariupol and other cities started to collect signatures from Donbass residents in support of bringing troops on behalf of the government in Kyiv to Donetsk and Luhansk regions to liberate them from separatists.