13 May 2014
Metinvest Group will expand its cooperation with law enforcement to the roads of Mariupol.
The management of the city's militia asked steelworkers to help maintain order and safety on the roads at state traffic police posts within the administrative boundaries of Mariupol.
According to the Acting Head of the City Department of Internal Affairs Oleg Morgun, this measure is important in the current situation of increasing vandalism and crime against cars and small and medium sized businesses.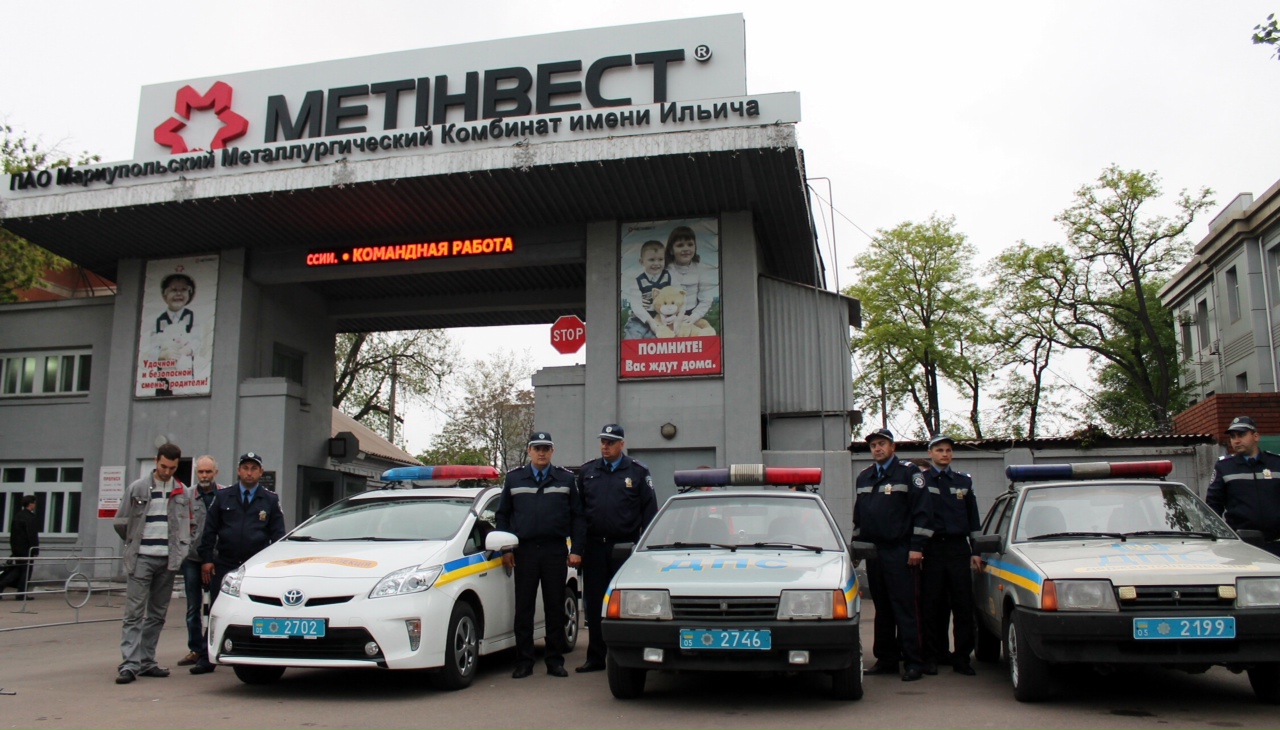 The city government praised the early results of the steelworkers' participation in patrols in the city. In just the first day, the crime rate in Mariupol began to decline sharply, no looting attempts were uncovered and attempted robberies were quickly suppressed.
Twenty-four volunteers from Ilyich Iron & Steel Works of Mariupol will begin helping maintain public order on the highways of the city on 13 May. Law enforcement officials expect that the participation of employees from the plant will lead to a decrease in traffic accidents and offences.
Ilyich Iron & Steel Works of Mariupol and Azovstal will also supply petroleum, oil and lubricants to law enforcement free of charge.
Yuriy Zinchenko, general director of Ilyich Iron & Steel Works of Mariupol:
"The situation in our city has begun to improve. There are signs of stabilization. This success shall be both maintained and developed. The militia needs our help so our employees cannot remain on the sidelines. After the foot patrols, we will help strengthen the traffic police and will return peace and order together to the streets of Mariupol."
Enver Tskitishvili, general director of Azovstal:
"Metallurgy is the basis of the city's economy. This means stability, wages and taxes. Mariupol grew up with steelmaking plants. We have a common history and people understand this very well. That is why they approve of the actions of the steelworkers and respect the profession. We hope that the efforts of our employees to restore law and peace in the city will be an example and help return our lives to normal as soon as possible. We all just want peace."