7 November 2013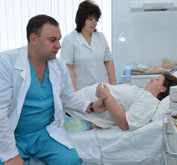 "Ilyich Iron & Steel Works of Mariupol" an affiliate of Metinvest Group continues to render support to Mariupol city in renewal of social infrastructure.
The enterprise appropriated more than UAH 1 million for capital repair of Surgery Department building of the city hospital No1.
For the first time after many years in the building of Surgery Department will be warm even when the weather is cold. New window and door units are being mounted now. MMKI workers are repairing walls and ceilings of the building being 80 years old according to a new technology using supporting net coated with three layers of front putty. Works for replacement of utilities, including water supply facilities, canalization and heating systems are performed.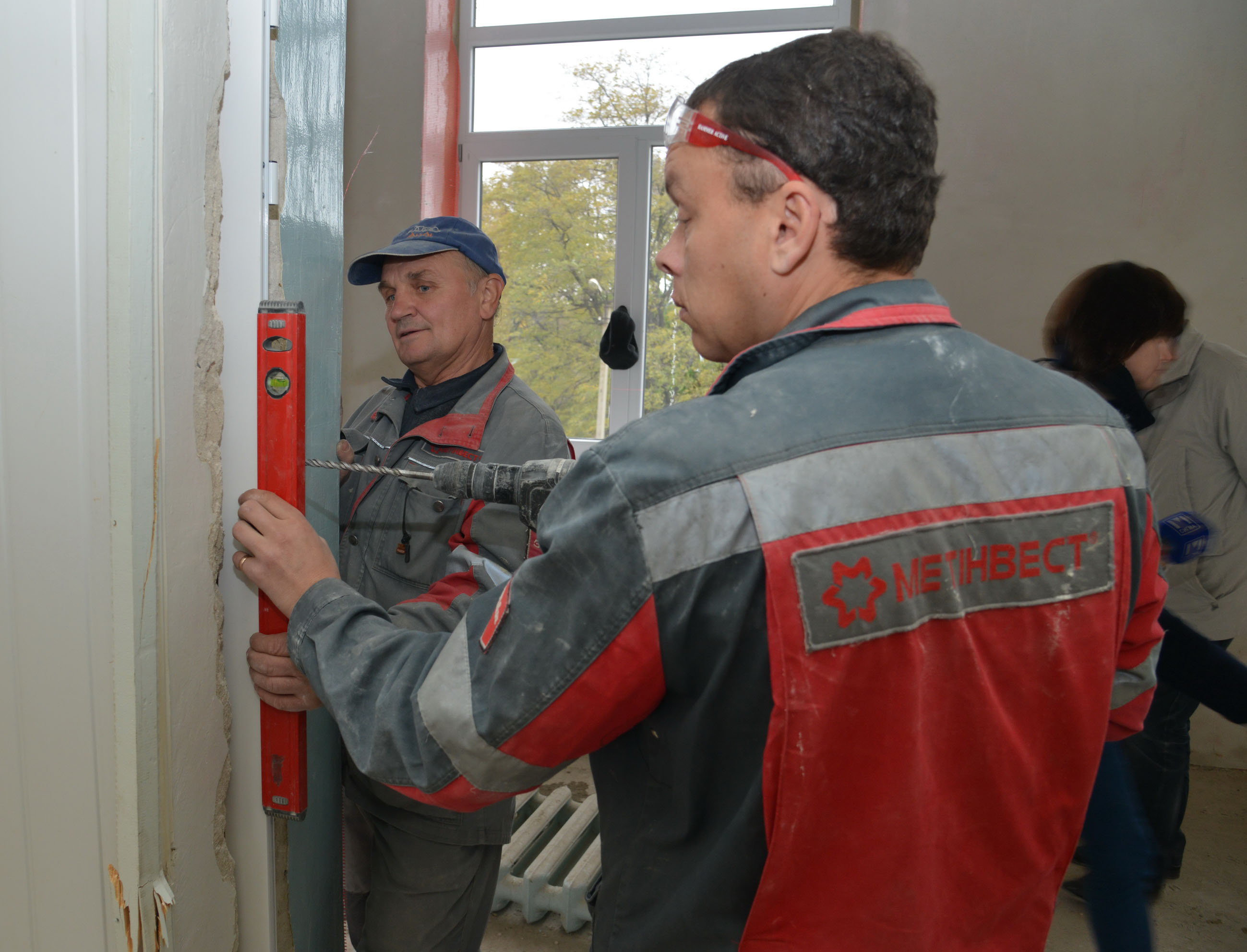 In the near future arrival of new equipment to the hospital No1 is expected. To treat people with serious burns the Works bought a burn-treating rehabilitation bed "Fluidos", at the cost of more than UAH 800 ths.
Perinatal center on the basis of maternity hospital No1 also received support from employees of "Ilyich Iron & Steel Works of Mariupol". The Works appropriated UAH 150 ths. for new windows and electric wiring. In the operating room of the center new metal-filled plastic window units are already mounted. Before this during 43 years there were mounted wood window frames incapable to protect from cold and wind.
In the Department of crisis therapy of new-born children was performed replacement of electrical wiring. More powerful wiring is required for functioning of new new-born care equipment. For one resuscitation place are required minimum 10 sockets. Owing to the modern equipment more than 30 children born with pathologies were treated.
"Ilyich Iron & Steel Works of Mariupol", being a city-founding enterprise, renders an active support in the most important for Mariupol projects, as city improvement, economic and culture development, citizens' living level improvement. We consider that medical care rendered to citizens of Mariupol must comply with the most contemporary quality standards. For that reason our Works intends to continue the tradition of help to medicine of our city", emphasized General Director of the PJSC "Ilyich Iron & Steel Works of Mariupol" Yuriy Zinchenko.
For editors:

PJSC «Ilyich Iron and Steel Works of Mariupol» is one of the greatest enterprises in Ukraine with full metallurgical cycle. The Works produces pipes and flat rolled products of carbon, low-alloy and alloy steels for different applications: hot-rolled plates and sheets intended for the production of pipes for main pipelines, ships, pressure vessels, bridge constructions, other metal constructions for critical application; hot-rolled plates, sheets and strips including pickled; cold-rolled, including galvanized, bands, sheets and strips, including for cold stamping, flooring and others; thick-walled pipes including for oil pipe lines; water- and gas-supply welded thin-walled pipes of circular section and structural pipes of rectangular section; flasks for different compressed gases, including automobile and others.

50 certificates issued by seven International Certification Bodies and Ukraine Certification Centers confirm the high quality of the metal products of 200 steel grades produced at the Works. Quality Management System functions at the PJSC «Ilyich Iron and Steel Works of Mariupol» developed and certified according to the requirements of ISO 9001.
Production facilities of the Works allow to produce about 6,1 million tons of steel per year, 12 million tons of agglomerate, more than 5,5 million tons of pig-iron, more than 6,1 million tons of steel including converter steel – 3,6 million tons, more than 5 million tons of finished rolled products.

METINVEST is an international vertical-integrated mining-and-metallurgical Group of companies, which runs assets in every link of production chain from iron-ore and coal mining till semi-finished and finished metal products manufacture. The structure of the Group comprises mining and metallurgical enterprises in Ukraine, Europe and USA, and sales network covering the key world markets. METINVEST GROUP consists of Metallurgical and Mining Divisions. According to the strategical vision of the Group its aim is to become lead European vertical-integrated steel producer with stable ratio of growth and cost effectiveness in spite of market cyclicity, and to ensure investment return higher than industrial standards. In the first half of 2012 the Group has received US$6,74 milliards of sale proceeds, cost effectiveness by EBITDA was 16%.

METINVEST HOLDING LLC is the managing company of METINVEST GROUP.

The main shareholders of METINVEST B.V. Company (holding company of METINVEST GROUP) are SKM GROUP (71,25%) and SMART-HOLDING (23,75%), which control Company at partnership relations.