3 June 2013 // Press centre Metinvest Group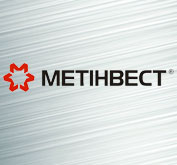 Metinvest Group reached an agreement with Ukrainian Railways State Enterprise that starting June 1, 2013 the company will begin transporting Azovstal's and Ilyich I&SW (MMKI) products by rail. During the year the Group's enterprises will have 3.2 tonnes of metal products transported to Mariupol Merchant Sea Port with a discount of 20% from current railway fare. Thus, Metinvest to a significant extent is ceasing automobile transportation in Mariupol.
Metinvest Group made the decision to transport Azovstal's and MMKI's products by railway in order to preserve road infrastructure of Mariupol. The city is facing an acute problem with quality of roads, and Metinvest, as a socially responsible company, is decreasing metal products transportation by trucks.
Switching to railway mode of transportation will require Metinvest to implement additional organizational arrangements and investments into re-equipment of the loading points.
This decision follows the meeting that took place on April 23, 2013, where the Mayor of Mariupol, Yury Khotlubey had talks with the CEO of Metinvest, Igor Syry, and the General Directors of MMKI and Azovstal. The participants discussed the condition of roads in Mariupol. The plants expressed their willingness to reduce usage of automobile transportation and switch to the railway mode of transportation, if their production processes are secured and Ukrainian Railways tariff policy is changed.
Metinvest's CEO Igor Syry:
We intended to meet the needs of Mariupol residents and decided to reduce automobile transportation significantly while substituting these by railway transportation. Despite the uncertainty in the export markets and unstable demand for metal products, we secured guaranteed increase of cargo volumes for Ukrainian Railways for the coming year. In their turn Ukrainian Railways agreed to provide a 20% discount to Metinvest for the railway transportation services.
For editors:

МЕТИНВЕСТ - международная вертикально интегрированная горно-металлургическая группа компаний, управляющая активами в каждом звене производственной цепочки от добычи железорудного сырья и угля до производства полуфабрикатов и готовой металлопродукции. В структуру Группы входят добывающие и металлургические предприятия, находящиеся в Украине, Европе и США, а также сеть продаж с охватом всех ключевых мировых рынков. Группа Метинвест состоит из Металлургического и Горнодобывающего дивизионов. Согласно стратегическому видению Группы, ее целью является стать ведущим европейским вертикально интегрированным производителем стали с устойчивыми показателями роста и прибыльности, несмотря на цикличность рынков, и обеспечивать доходность инвестиций выше отраслевых стандартов. По итогам 2012 года выплавка стали предприятиями Группы составила 12,4 млн тонн, объемы производства железорудного концентрата – 36,2 млн тонн, объемы добычи коксующегося угля – 11,6 млн тонн.

Основными акционерами компании METINVEST B.V. (холдинговая компания Группы Метинвест) являются Группа СКМ (71,25%) и Смарт-Холдинг (23,75%), которые принимают участие в управлении Компанией на партнерских началах.

ООО «МЕТИНВЕСТ ХОЛДИНГ» – управляющая компания Группы Метинвест.

Дополнительная информация доступна на сайте www.metinvestholding.com