17 October 2012 // Press centre Metinvest Group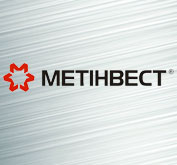 Metinvest, the international vertically integrated steel and mining group of companies, today announced its intention to shut down coke production at its Azovstal steel mill by decommissioning of two remaining outdated coke batteries. Following the shutdown, Metinvest will optimize its coke supply chain and effectively reduce environmental emissions in the city of Mariupol (Ukraine).
Two Azovstal's coke batteries №6 and №7, which were put into operation in 1960's, will be decommissioned by the end of October 2012. The decommissioning was enabled by successful completion of hot testing of the pulverized coal injection (PCI) unit at nearby Metinvest's Ilyich Steel mill in October. The PCI unit, designed to reduce coke consumption at Iliych Steel to 500kg per tonne of hot iron, is expected to be put into operation by the end of 2012. Following the PCI unit launch, Ilyich Steel will decrease its monthly coke consumption by approximately 13,000 tonnes. Extra coke supplies from Metinvest's Avdiivka Coke Plant will be re-directed to Azovstal, compensating for closure of the coke batteries №6 and №7. The decommissioning wil not affect either amount or quality of Azovstal's steel products.
The employees from decommissioned facilities will join vacant positions at Azovstal and other Metinvest's mills.
In June 2012, Azovstal's coke battery #№5 was put out of work and decommissioned. The removal of obsolete coking facilities will result in a significant improvement of the environmental situation in Mariupol and nearby cities.
Optimization of Azovstal's production facilities is being carried out within the framework of Metinvest's Technological Strategy, and runs ahead of a timeline of the "Programme of Environment Enhancement and Protection in Mariupol for 2012-2020" adopted by Mariupol city authorities in September 2012. According to the Programme, the decommissioning of the Azovstal's coke batteries №6 and №7 was initially scheduled for 2013-2014. By earlier-than-planned shutdown of its old-fashioned equipment, Metinvest reaffirms its status as one of the most responsible corporate citizens in Ukraine.
Editorial notice:

PUBLIC JOINT STOCK COMPANY "AZOVSTAL IRON & STEEL WORKS" – is a highly technological mill manufacturing a great variety of iron and steel products: slabs, steel bars and sections, rails, rail fasteners, squares, plates, metallurgical slag products. Azovstal's production capacities allow manufacture of over 5.5 million tonnes of hot iron, more than 6.4 million tonnes of steel and over 4,4 million tonnes of rolled products.

Metinvest – is a vertically integrated steel and mining group of companies, managing every link of the value chain, from mining and processing iron ore and coal to making and selling semi-finished and finished steel products. The Group comprises steel and mining production facilities located in Ukraine, Europe and the USA and has a sales network covering all key global markets. Metinvest Group is structured into two operating divisions: Metallurgical and Mining Divisions and has a strategic vision to become the leading vertically integrated steel producer in Europe, and to deliver sustainable growth and profitability resilient to business cycles and providing investors with returns at above the industry benchmarks. The Group generated US$3.2billion of revenues and a 16.7% EBITDA margin for the first quarter 2012.
The major shareholders of METINVEST B.V. (a holding company of Metinvest Group) are SCM Group (71.25%) and Smart-Holding (23.75%), partnering in the Company's management.

METINVEST HOLDING, LLC is the managing company of Metinvest Group.

For further information please visit www.metinvestholding.com

Contact person:
Evgeniy Dubogryz
Corporate Communications Manager
+38 062 214 72 85
press@metinvestholding.com